Winterhawk offers a robust and dependable rental caliper tool. A state-of-the-art tool that's user friendly and plug & play ready when received. The rental process is simple, and we have the ability for 24hr turnaround (From Tool shipped – To Report received).
The Digi-Cal tool offers every Industry standard report you could want (from Go-No-Go's all the way to full detailed reporting). The Winterhawk data analysts are dedicated to getting you your data as soon as the tool comes out of the receiver. In 1 to 5 hours depending on the run length, a report will be sent back to you so that you can get back on track with your pipeline job.
How it Works – Digi-Cal Rental Protocol

01. Customer
New Construction Contractors // On Stream Pipeline Companies // Pipeline Boring Companies
02. Ops Order
Pipeline Questionnaire Completion // Additional Information Retrieval for Scope of Work // Customer Vendor Agreement // Order Placed
03. Tool Shipped
Quick Build Up on Survey
Tool – 4" to 42" // Air Freight or by Truck Freight (24hr turnaround available)
04. Launch
Turn on Tool & Launch // Digi-Cal tool runs and surveys line section // Real Time Tracking throughout line section
05. Receive
Run Completion // Download and Upload Data to Tulsa office
06. Analysis
Field Reporting completed within 1 to 5 hrs // Final Reporting completed within 1 to 2 weeks
Digi-Cal Size & Specifications
Offered from sizes 4" – 42" The Digi-Cal tool is tough, dependable, and accurate, perfect for calipering newly constructed pipelines regulated by DOT.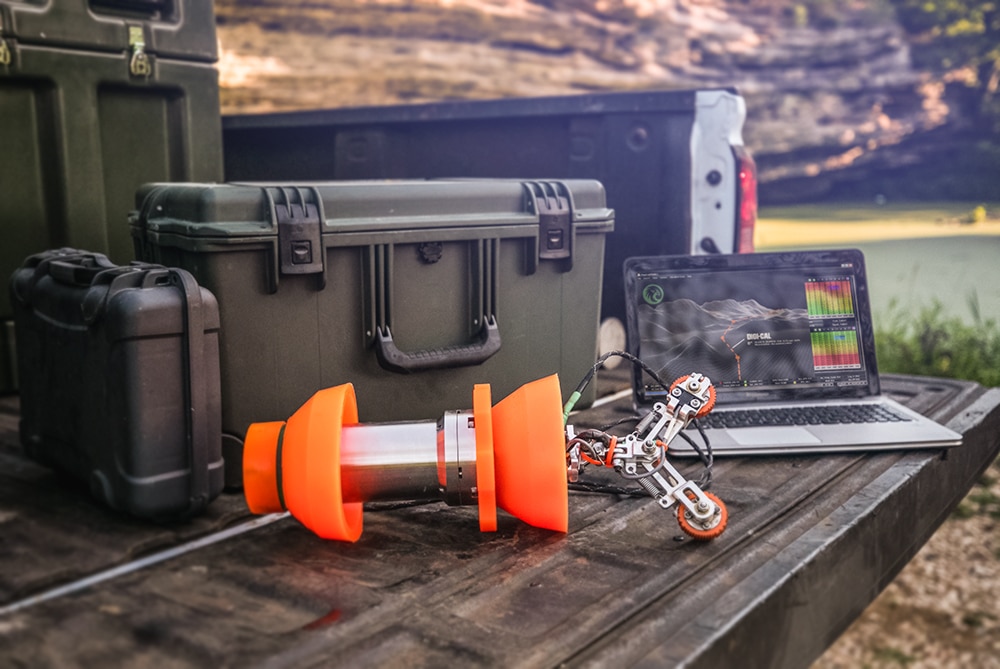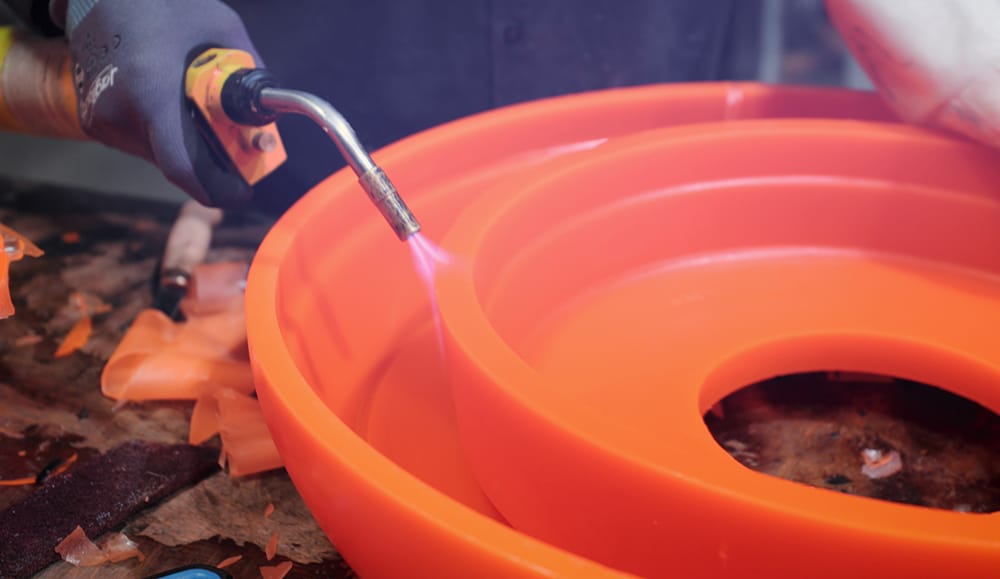 Options for Executing Digi-Cal Tool Run
We offer two options for executing a Digi-Cal tool run. The first option is for a Winterhawk technician to travel onsite to perform the run. Since the Digi-Cal tool is plug-and-play ready, the second option is to send you the Digi-Cal tool to run yourself, providing incredible cost savings.
Both options provide quick data analysis with a full report in 24 hrs or less, depending on length of run.
GoNoGo Tools
GoNoGo opens up a world of possibilities for safe pipeline exploration. Its data report gives you the information to make informed decisions before deploying costly inspection tools or aggressive cleaning techniques, helping keep your pipelines running in peak condition with minimal effort.
In addition to identifying safe passage for other tools, the GoNoGo tool captures additional data. Data reports captured consist of mainline valves, tee's, bends, pipe wall thickness, welds, and any deformations that may have occurred on the line during construction or the flow of product over time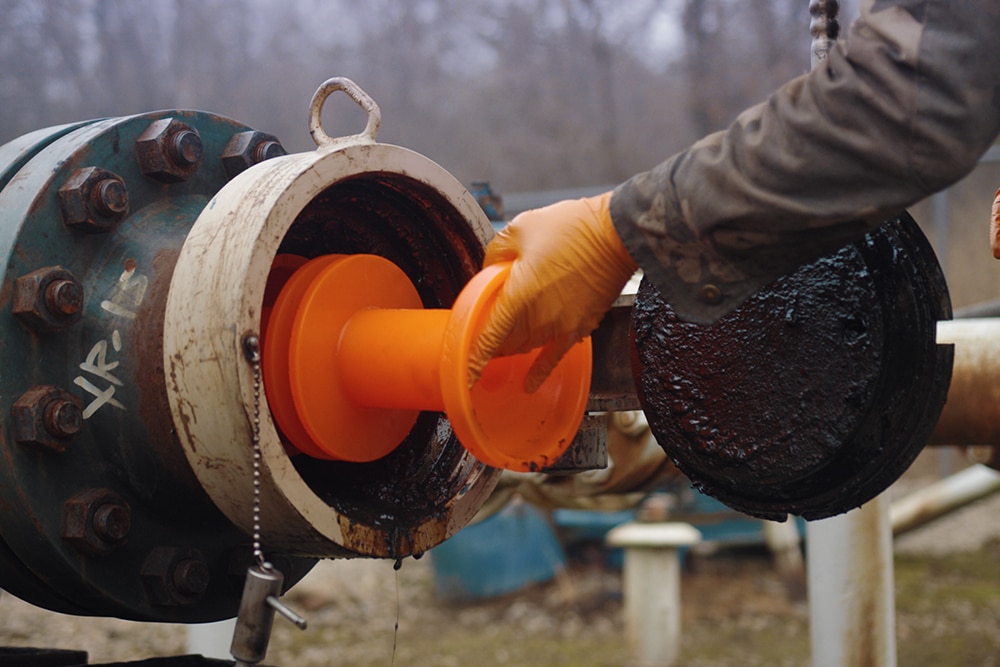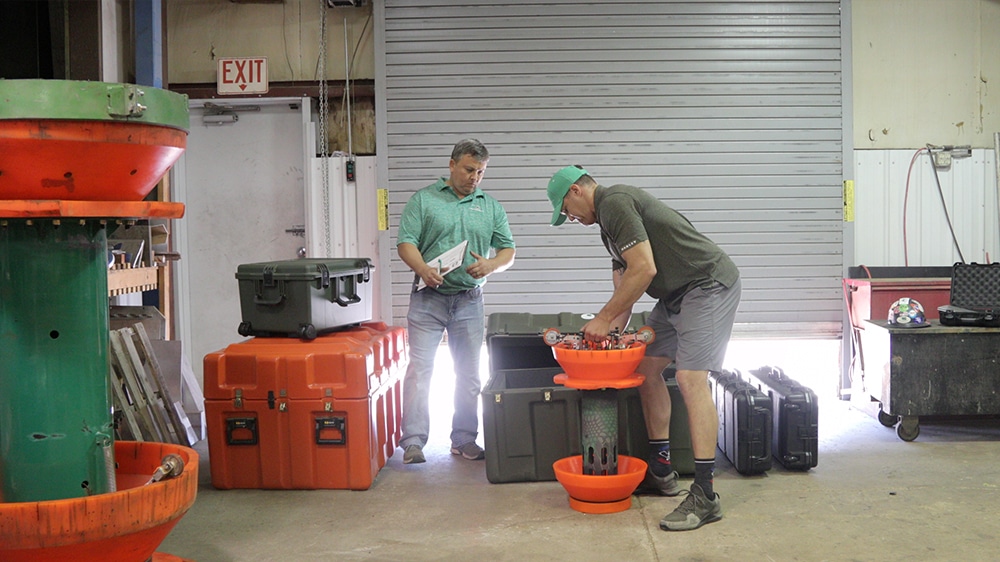 GoNoGo Tool Size & Specifications

Offered from sizes 4" – 36", our fleet of GoNoGo tools are all 1.5D bend capable and are of a 2 cup 1 disc configuration, designed and engineered to traverse the most challenging pipeline environments.
Options for Executing GoNoGo Tool Run
Just like the Digi-Cal tool, there are two run options.  A technician can perform the run onsite, or we can ship the tool to you. Both are cost-effective ways to ensure safe passage of other tool runs, saving you countless dollars in the long run. In addition, both data analysis and safe passage results can be provided immediately upon retrieval of the GoNoGo tool.
Debris Measurement & Pig Tracking Mapping Tool
The DMT tool can identify debris fields in your pipeline down to 20 thousandths of an inch and the location. Perfect for identifying pipeline cleanliness, allowing you to formulate a baseline for your pipeline integrity program.
The data report showing line debris can be used to identify how effective your cleaning pigs and other cleaning methods are performing. This makes the decision of what pig pipeline cleaning techniques to use easier, along with the frequency in which to use them, saving you time and money with our pig tracking technology.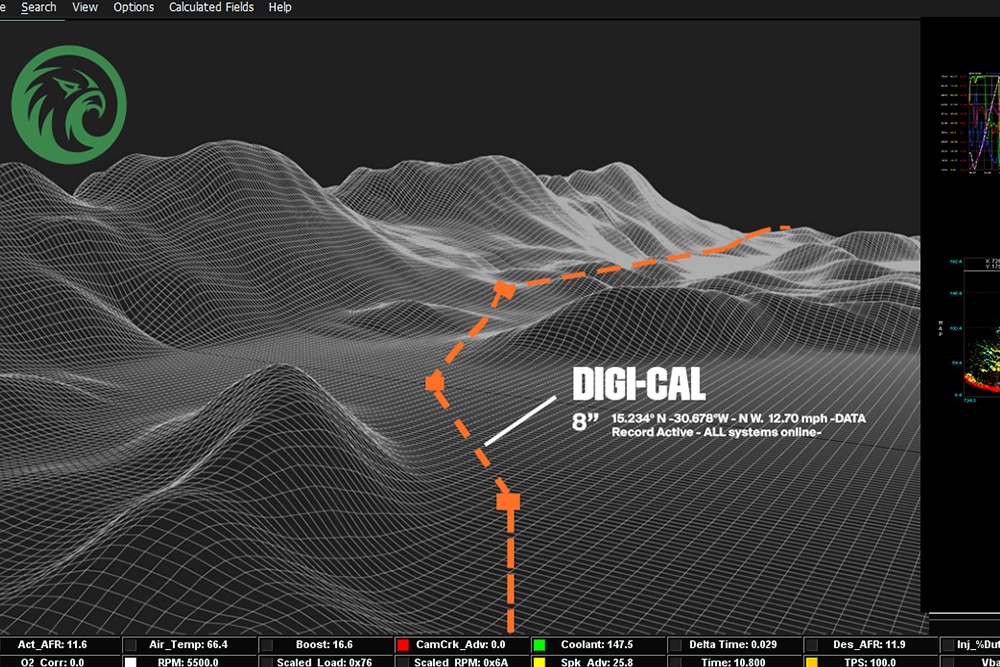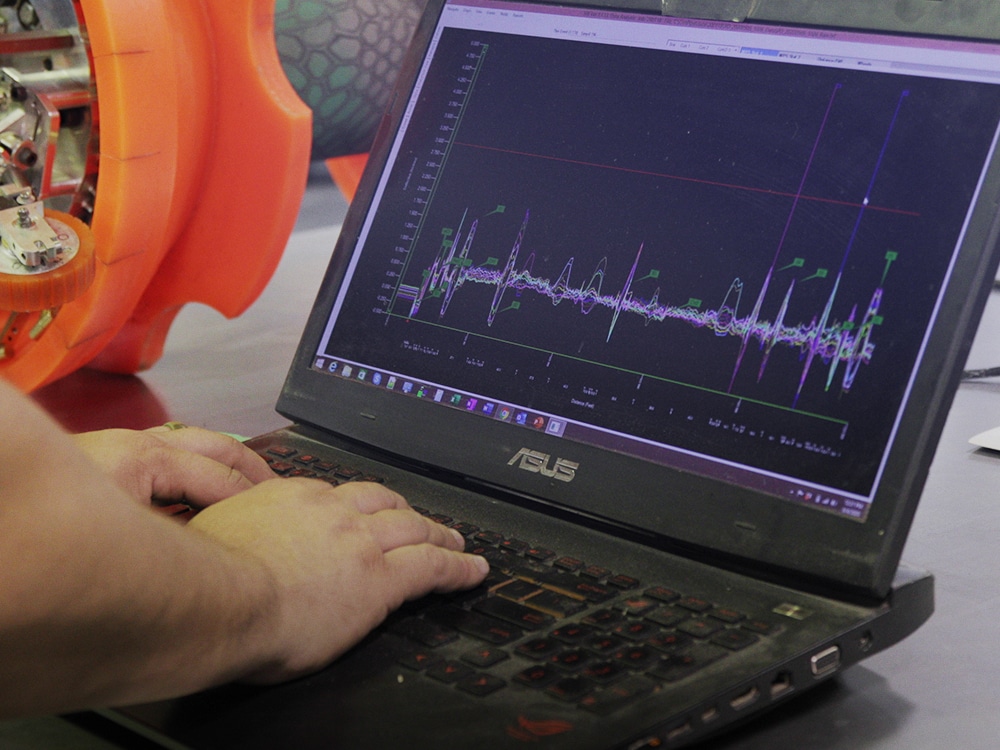 Debris Measurement & Mapping Tool Size & Specifications
Offered in sizes 4" through 42" and capable of traversing 1.5D bends outfitted with 2 cups and 1 disc for standard configuration, the DMT tool can be run as a stand-alone tool or configured to be towed behind other ILI or cleaning tools.
Options for Executing Debris Measurement & Mapping Tool
Like the previous tools, there are two run options with the DMT tool.  A technician can perform the run onsite, or we can ship you the tool to run.  Both options allow for a quick turnaround, with data being analyzed in 24 hours or less, depending on length of run.
Pipeline inspection services are essential components of any gas, oil, or water company's operations because it allows operators to identify problems early on before they result in catastrophic failures. When it comes to safe, reliable data and reports you can rely on to support your pipeline integrity initiatives, look no further than Winterhawk Pipeline Services and our fleet of pig tracking and pipeline tools.
For the latest pipeline inspection technology, contact Winterhawk Pipeline Services today.
We are Pipeline Paramedics.