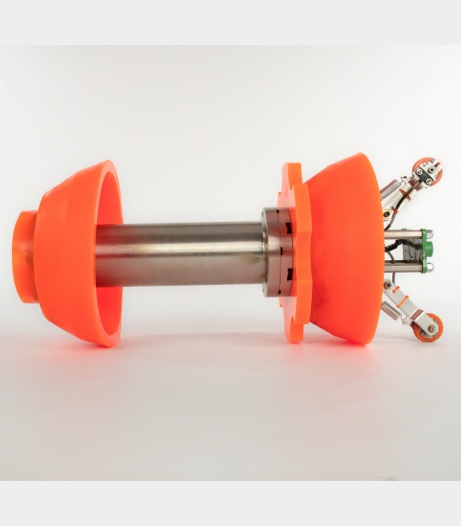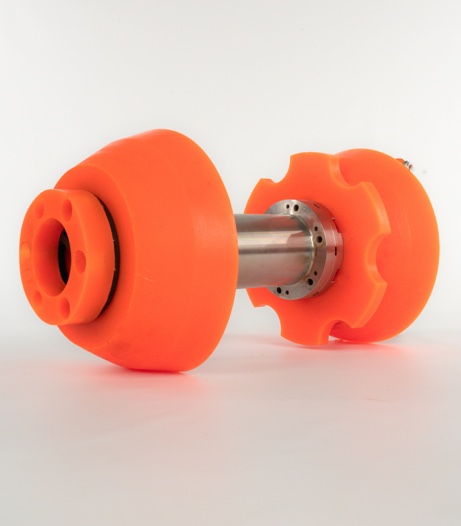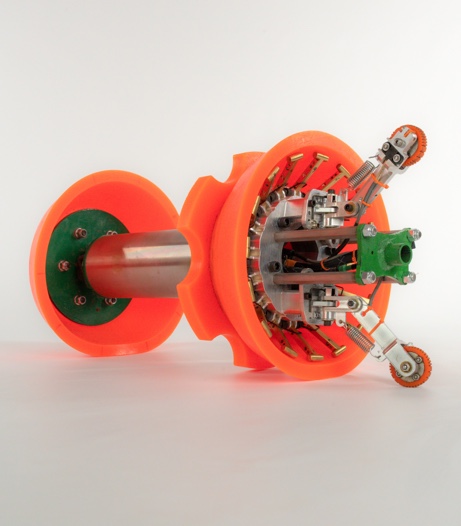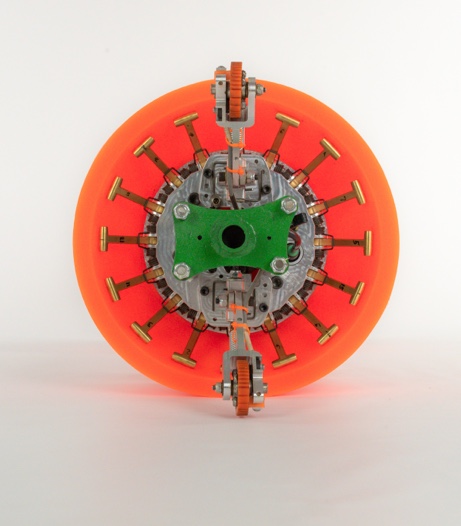 The "Digi-Cal" offers interactive reporting that breaks down all features throughout the line including main line valves, tee's, bends, pipe wall thickness, welds, and any deformations (anomalies/dents) that have occurred on the line. While using the footage (stationing) from the tool we can also locate and identify line debris.
TOOL HIGHLIGHTS
+ NUMBER OF ARMS – 16
+ POWER SUPPLY – 300 hrs +
+ MINIMUM BORE IN STRAIGHT PIPE OF PIPE OD – 30%
+ OPERATING PRESSURE RANGE – 2500 psi or 172 bar
NOTES
+ Approximate pressure range. Consult WPS for operation in low pressure gas lines.
+ Standard configuration.
Electronics engine provides samplings of up to 16 sensors & 32 hall effects.
+ Embedded firmware conserves battery power when unit is idle.